Centre for Orienteering History
• 28.10.10 – Czech youths won national competition again in EYOC – ESP, Soria. They have got beautiful plaque and a gold medal. There is Photos from Luboš Tomeček.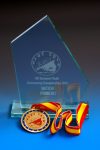 • 30.8.10 – By agreement with the organizers of the next European Championship Junior – EYOC 2011 – CZE, Jindrichuv Hradec – will be prepared COHtwo or three new banners – The History EYOC competitions and Banner for organizers – Magnus Orienteering – CZE, Šumperk. These Banners will be presented in the center of the competitions EYOC 2011.
• 11.5.10 – Awards for Zdenek Nemec from Czech Tourist Club. Awards and Diploma.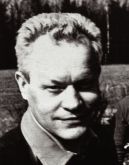 • 9.2.10 – SK Havirov held 21.11.2009 race Silesian winter league, which ran on 3D map. Article from Tomáš Sochor about map and photos from Luboš Tomeček.
• 23.5.10 – Ola Brox and his "Orienteering Philately" – Complete collection are on the website orienteering-club OL Toten-Troll. Also find here the best running shoes to orienteering running
• 23.12.09 – PF 2010 from Jan Žemlík.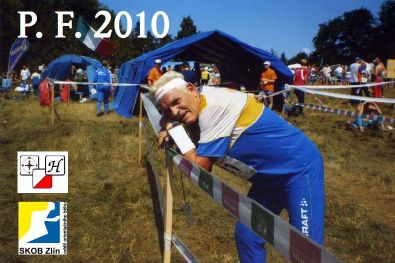 • 23.11.08 – Peo Bengtsson Autumn Tour – Olomouc, November 2008
Haná Orienteering hosted Peo Bengtsson, making their Autumn East Tour early in November. 40 orienteerers from Sweden and Norway arrived to Europe. They visited more than 10 events in GER, CZE, SVK, BUL, HUN, ITA and other countries during this tour.
In Olomouc city there Robert "Brko" – Zdráhal supported their program. On Sunday 2.11. took place the event in the Skripov, village near the Konice (this area was utilized for some races during WOC 2008). On Monday 3.11. all participants of the tour had full program – two events near Olomouc, middle in Belkovice in the morning, park-O in Olomouc afternoon and finally dinner in Hotel Flora evening with presentation of the organization Centrum for Orienteering History (COH).
Centrum for Orienteering History prepared for this evening some material selection from COH collection. There were shown many exposition banners for WOC 2008. For this occasion there were also prepared materials from EOC a WOC (1962 – 1991) and materials sampled from traditional Cup of Zlin (next year will be 60. anniversary of this event). Participants could see even historical cups of the oldest orienteering single event in the world. (for example cup TJ Gottwaldov – Zlín from 1954 and other interesting things from orienteering history of the Czech republic and world.). There was possibility to look at very interesting presentation concerning the website tmapserver.cz. Exposition banners and materials presentation was very successful. It was demonstrated on some pictures during this evening.
Our banners were exposed during the WOC 2008 in Olomouc, Cup of Zlin – Salas, the Czech Championship of relays and teams and finally for participants of mentioned Swedish tour, every time with great success.
•22.11.08 – Some pictures from events, where COH banners were exposed
Peo Bengtsson – Olomouc, Hotel Flora
WOC 2008 Olomouc, Prostějov
Czech Championship – relay and teams 08 + Grand prix Zlin 08
• 28.07.08 – Pictures from the Exhibition in Olomouc, WOC 2008
• 27.07.08 – Prime minister visited the Orienteering exhibition
After the Center of Orienteering History removed for Prostejov, it was visited by a very special guest, Czech prime minister Mirek Topolanek, who is there on holiday. The photo shows him (in the middle), acompanied by Jiri Subrt (on left, the main coordinator od IOF congress) and Radan Kamenicky (Czech o-federation head).

• 2.12.07 – Best Czech Orienteers of the Year 2007
The best Orienteer:
1. Michal SMOLA (SKOB Zlín)
2. Dana BROŽKOVÁ (TJ Sportcentrum Jíčín)
3. Tomáš DLABAJA (SK Žabovřesky Brno)
4. Radka BROŽKOVÁ (TJ Sportcentrum Jíčín)
5. Zdeňka STARÁ (KOS Tesla Brno)
The best Junior:
1. Vojtěch KRÁL (SK Severka Šumperk)
2. Adam CHROMÝ (SK Žabovřesky Brno)
3. Šárka SVOBODNÁ (OOB Kotlářka Praha)
The best Youth:
1. Matěj KLUSÁČEK (SK Žabovřesky Brno)
2. Eva KABÁTHOVÁ (SK Žabovřesky Brno)
3. Adélka INDRÁKOVÁ (SK UP Olomouc)
• 21.11.07 – The Centre for Orienteering History (COH) prepares the new exposition after mutual agreement with the Organizing Committee of the World Orienteering Championship 2008 (WOC 2008) in Olomouc city. This will provide information about the trend and development of the Orienteering in the Czech Republic starting from 1950 till present time. The exhibition will consist of various panels, banners and showcases, in accordance with the historical relationship, to chronicle the development and trend of our sport branch.
The guarantor of this exposition is the COH in the Zlín city. Naturally our sponsors participate in this event and we very appreciate this support.
The basic exposition will be located in the accommodation area for the WOC competitors, however, we consider also the possibility to present certain banners in Olomouc during the final sprint race.
Compared with previous expositions – this complete will be arranged by the professional graphic designer with the aim to draw attention of present competitors and moreover, of all other visitors.
We are looking forward to your visit and hope you will enjoy our exposition. We suppose this exposition will become also our contribution to the highest quality of the whole WOC 2008 – CZE in Olomouc.
• 1.11.07 – Dear fans of orienteering. Websites COH were revived again. Jiří Otrusina is the new webmaster of websites COH. Websites have given a new design and will be continuously update.
• 1.11.07 – New pictures from Exhibitions